Every issue of Briefing Notes is theme-centered, except for when it's not.😊 In the course of doing the research for this publication (and happily going down many rabbit holes), I run into stuff I'd like to share with you. But they don't always align with our official themes here. Hence, The Mixed Bag edition, as this one is!
We'll be back to regular programming in the next issue.
---
INTERESTINGLY…
---
MULL IT OVER
"Dolce far niente is this sensation when you sit at a bar in an Italian village while you drink coffee and watch the passersby. Time slows and for half a second you admire life in its simplicity, and you only want to smile." — Maria Vittoria from SimplyEcoNomads
---
READER SHOUT OUT
I am dedicating this space for the bold and brave midlife BN readers 🧡 If you've got a project — a podcast, a new website, a product, service, artwork, etc. — that you'd like to get featured here,
hit 'reply'
and tell me about it. I would love to support you!
---
FUTURE TENSE
Work is due to start on the world's first space hotel in low Earth orbit in 2025 – and it will come equipped with restaurants, a cinema, spa, and rooms for 400 people.
The Voyager Station, which can be operational by 2027, will be rotating to produce Moon-level artificial gravity. The hotel will include cruise-ship-like features: themed restaurants, a health spa, a cinema.
No details yet re what's it going to cost to build the station — or the cost of spending a night in the hotel. But things are apparently getting cheaper in this arena due to the development of reusable launch vehicles.
You planning on booking a few nights? #inourlifetime​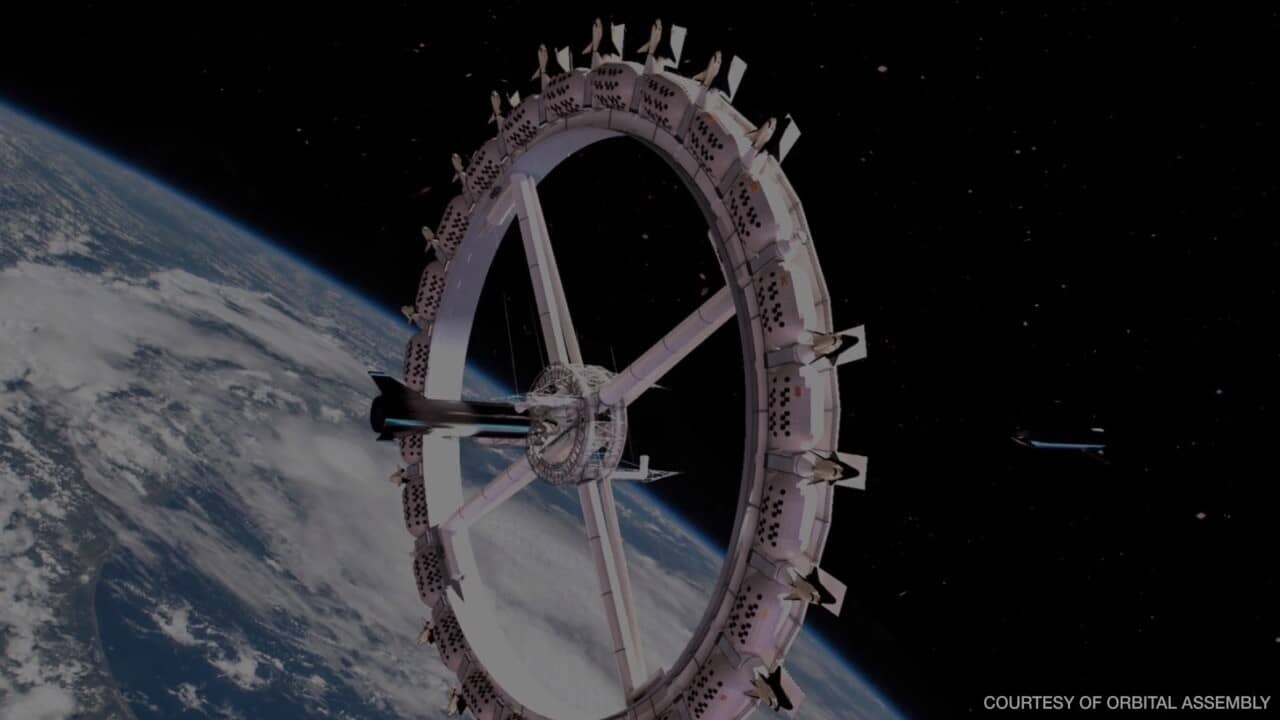 ---
your support means the world
Briefing Notes is researched, written, and edited by me alone. I love putting together this newsletter… and you being there, reading my work is just awesome and makes it all worth it.
If you like or find value in this newsletter, might you buy me a coffee (or two)? It helps with the research 😉

---
LAST WORD
I'm putting together the rough editorial calendar for the 2nd half of the year (how in the world am I talking about the 2nd half of 2021 already?!?).
Though I've got a list of midlife topic obsessions that guide my research, I would love to hear from you, my reader friend. After all, I'm doing this for you too!
Kindly click the top 2 topics that you are most interested in from the list below.
Living healthy longer.
Getting bolder and wiser in midlife.
Redefining aging.
Midlife pivots and reinventions (career and life)
Starting a business in midlife.
Nothing happens when you click. I promise you won't get on a special list and all of a sudden get a string of emails selling you something. It'll simply inform my research and writing.
Best wishes for a productive and easeful week.
Cool beans,
Lou Blaser